We love that nowadays, clothing is specially curated to match different body types and feature sneaky ways of letting us fake it till we make it and this can't be any truer for jeans!
Here are our picks for denim that will turn your barely there bum into one which will easily belong on the set of Nicki Minaj's latest Music Video- okay, that might be a bit of a stretch– but regardless, we have found some very sexy jeans just waiting to be added to your closet.
Shop for it at Nordstrom.com $225 + Free Shipping
Ideal For: Contemporary Everyday Wear
Starting off our quest for sexy jeans are these classic high-waisted versions which come in three solid colorways. The single tone of the design efficiently streamlines the body while the thoughtfully placed heart-shaped stitching in the back creates the illusion of a fuller shape. The cut is finished with pointed high-placed pockets which mold to your body to create depth without adding bulk.
Style With: Highlight the cropped length by pairing with pointed pumps, a tailored blazer, and a breezy blouse to build a smart casual outfit.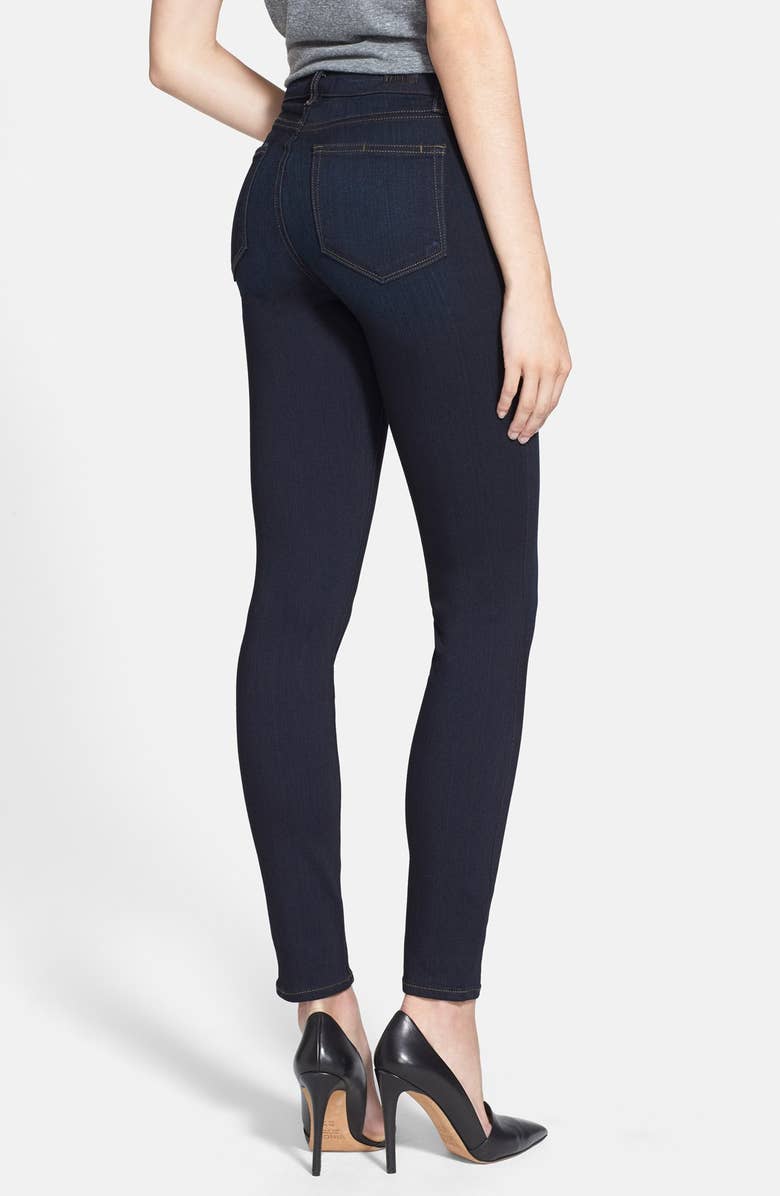 Shop for it at Nordstrom.com $179 + Free Shipping
Ideal For: Classic Everyday Wear
These skinny jeans are made to stand the test of time! The humble construction is full of hidden characteristics that actively strive to give your curves a lift while also providing support. The butt-shaping denim has subtle asymmetrical stitching around the back and is matched with wide back pockets to focus on your natural shape while still staying understated.
Style With: A feminine off-the-shoulder crop top, a skinny belt to cinch in your waist and heeled ankle boots to add extra length to your legs!
Shop For It at Nordstrom.com $98 + Free Shipping

Ideal For: Elongating legs and Creating Curves
The stand-out curved stitching on the back pockets of these sexy jeans will do all the work for you! The contrast detailing is applied to intuitively compliment your butt while streamlining any lumps and bumps you don't want on display. The thick waistband cinches in at the waist to produce an effortless hourglass shape without looking forced.
Style With: A stretchy crop top, lace-up boots, and a messy bun.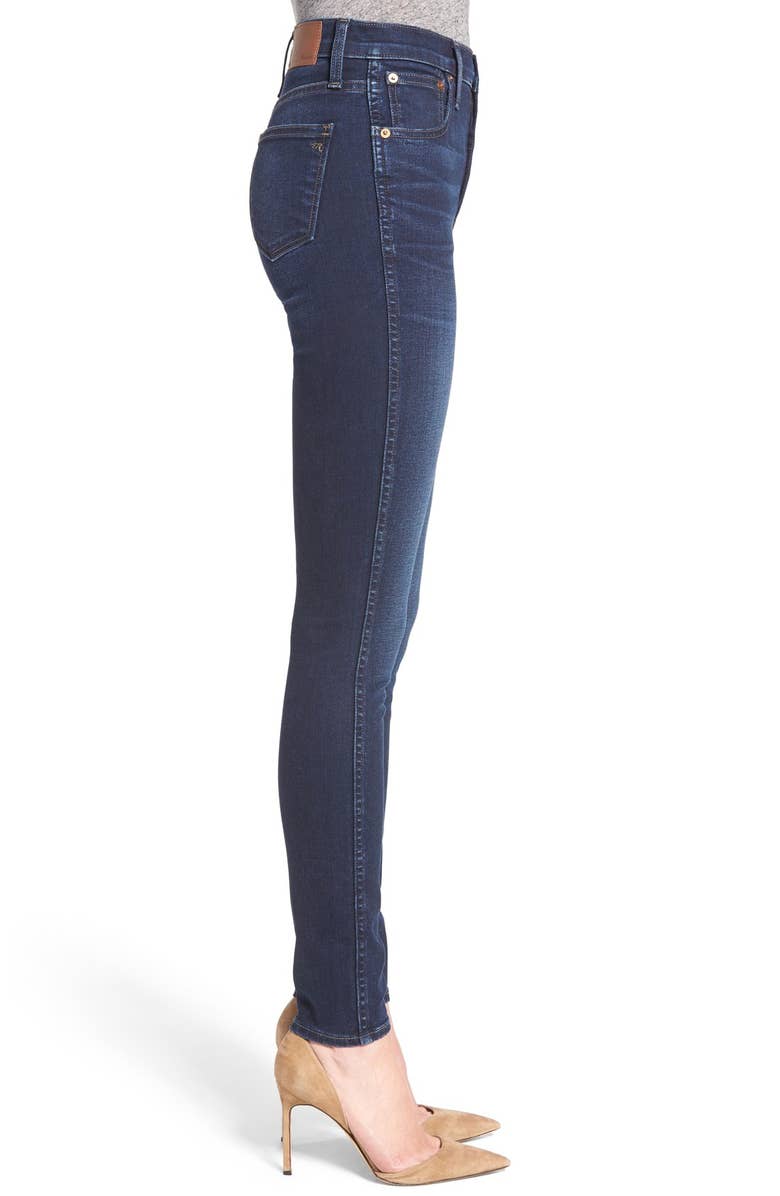 Shop for it at Nordstrom.com $128 + Free Shipping
Ideal For: Subtle Lift
Featuring a diverse range of sizing options, these Madewell jeans are meant to impress and they deliver. The silhouette is chosen to accommodate those who are naturally gifted with some enviable assets. The classic fading around the top is blended into contrast heart stitching in the back and wide unadorned pockets. The shadows along the thighs and back create a dimensional design which ensures wearability with versatility.
Style With: Take these everyday jeans to your next party by pairing with a sheer mesh top, a bold lip and sky-high stilettoes.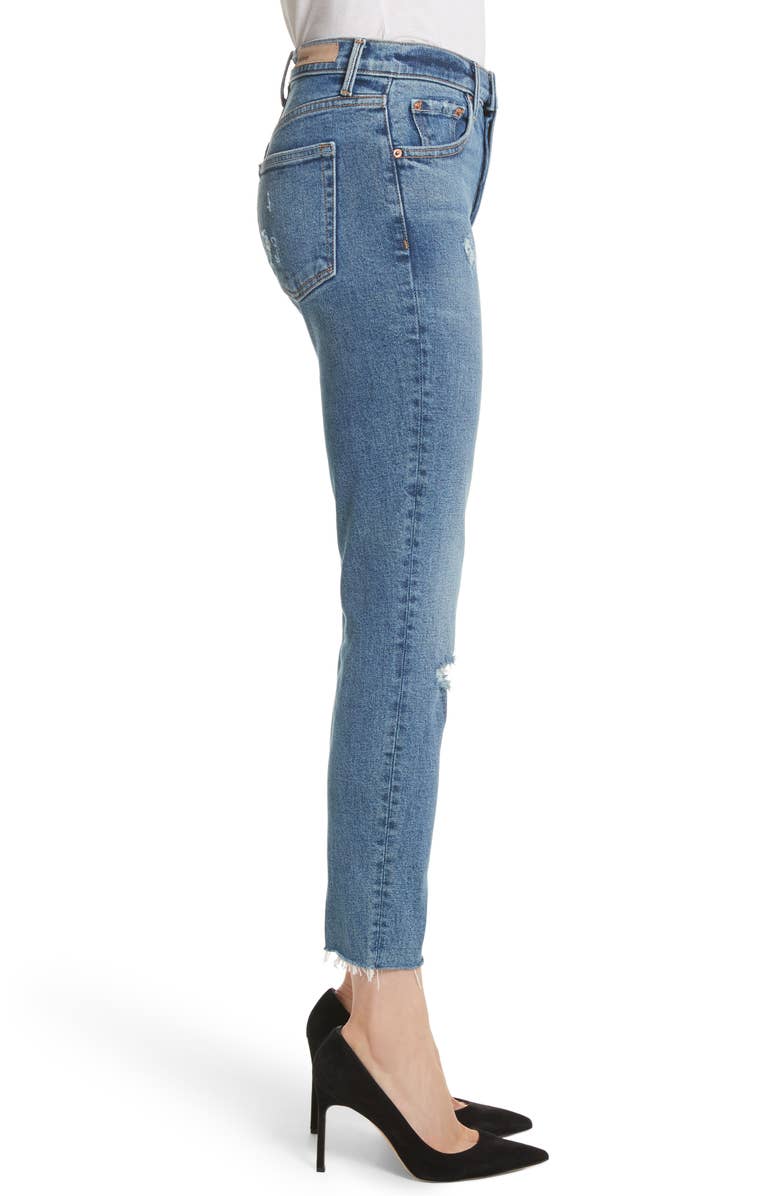 Shop for it at Nordstrom.com $228 + Free Shipping
Ideal For: Incorporating Trendy Detailing
Usually, butt-shaping denim is simple and classic and that is why we love the change in pace given to us through these Karolina High Rise. The jeans are cut to walk the fine line between straight and skinny and are polished with magazine-ready distressing around the edges. The same distressing is used to add character, drama and of course a more defined butt. All of this is distinguished through relaxed heart stitching and matching pockets in the back.
Style With: Balance out the edginess of these sexy jeans by pairing with a feminine ruffled top, ballet flats and classic sunglasses for an easy brunch outfit.
It is so satisfying and above all fun to play with different jeans and see them transform our bodies but at the end of the day, we should all remember that everybody is sexy, no matter what their bum looks like!