The iconic hue comes in countless shades, tones, undertones, finishes and every other adjective under the sun. Rather than focusing on buying a shade that fits each category we picked the three universal red lipsticks that are tried and tested for women of all ages and skin tone.
The True Red Universal Red Lipstick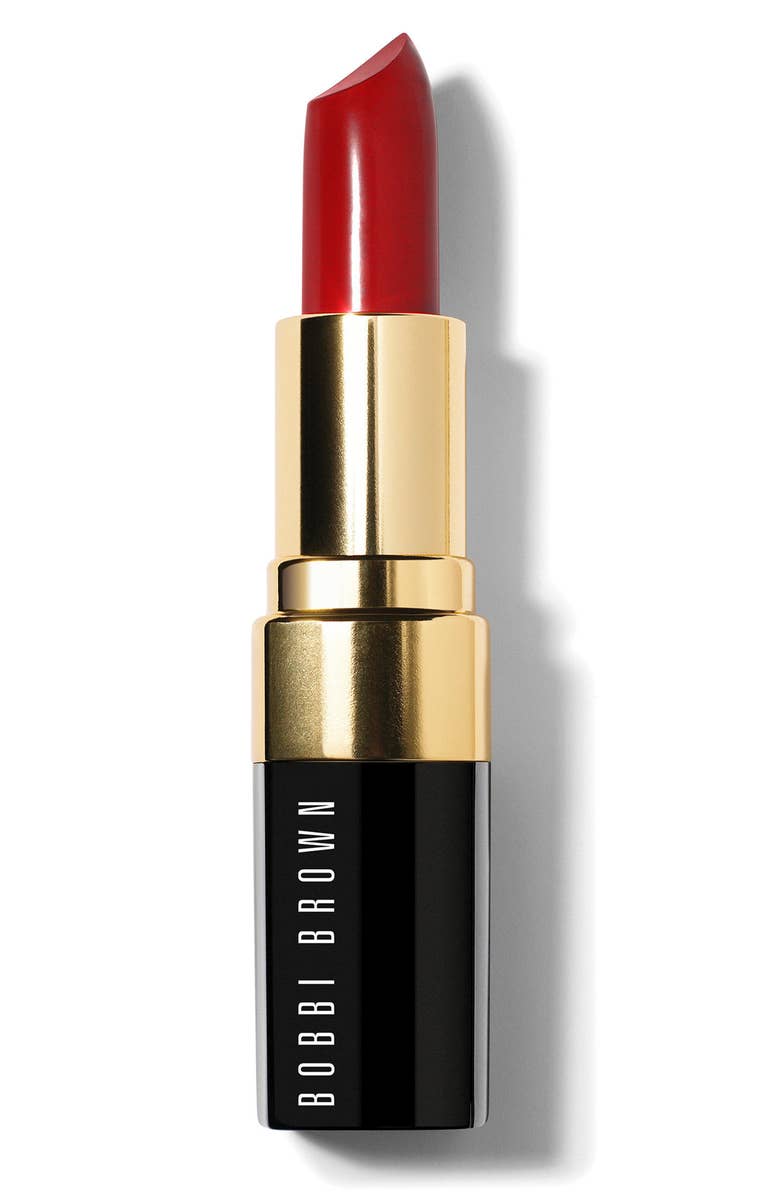 Even if your makeup bag isn't full of the latest and greatest trends, we recommend that you always have a classic red lipstick in it. Invest in this color because you want the perfect balance between pigmentation, wearability, and longevity.
Our pick is the classic Bobbi Brown Lipstick, appropriately named Red.
The semi-matte finish ticks all the boxes and its buildable quality allows it to change from a deep red to a soft suggestion of color, depending on your mood.
Complete the look:
Fair Skin: A bold red lip makes a striking statement on women with very pale skin. Consider starting with a light wash of color and developing on it, depending on the occasion and your comfort level. Polish it with lots of mascara, a touch of blush, and soft curls to create a sophisticated and romantic profile.
Medium Skin: Establish the classic red by pairing it with a warm blush and winged eyeliner. Wear your hair in a modern low bun to balance out the traditional makeup.
Dark Skin: A true red compliments dark skin beautifully since it picks up on the natural undertones of women of color. Outline your lips to enhance the natural shape and to ensure that the color doesn't slip and slide during the day. Wear a deep brown eye shadow all over the lid and a smudged eyeliner to create an easy day-time look that packs a punch.
The Cult Favorite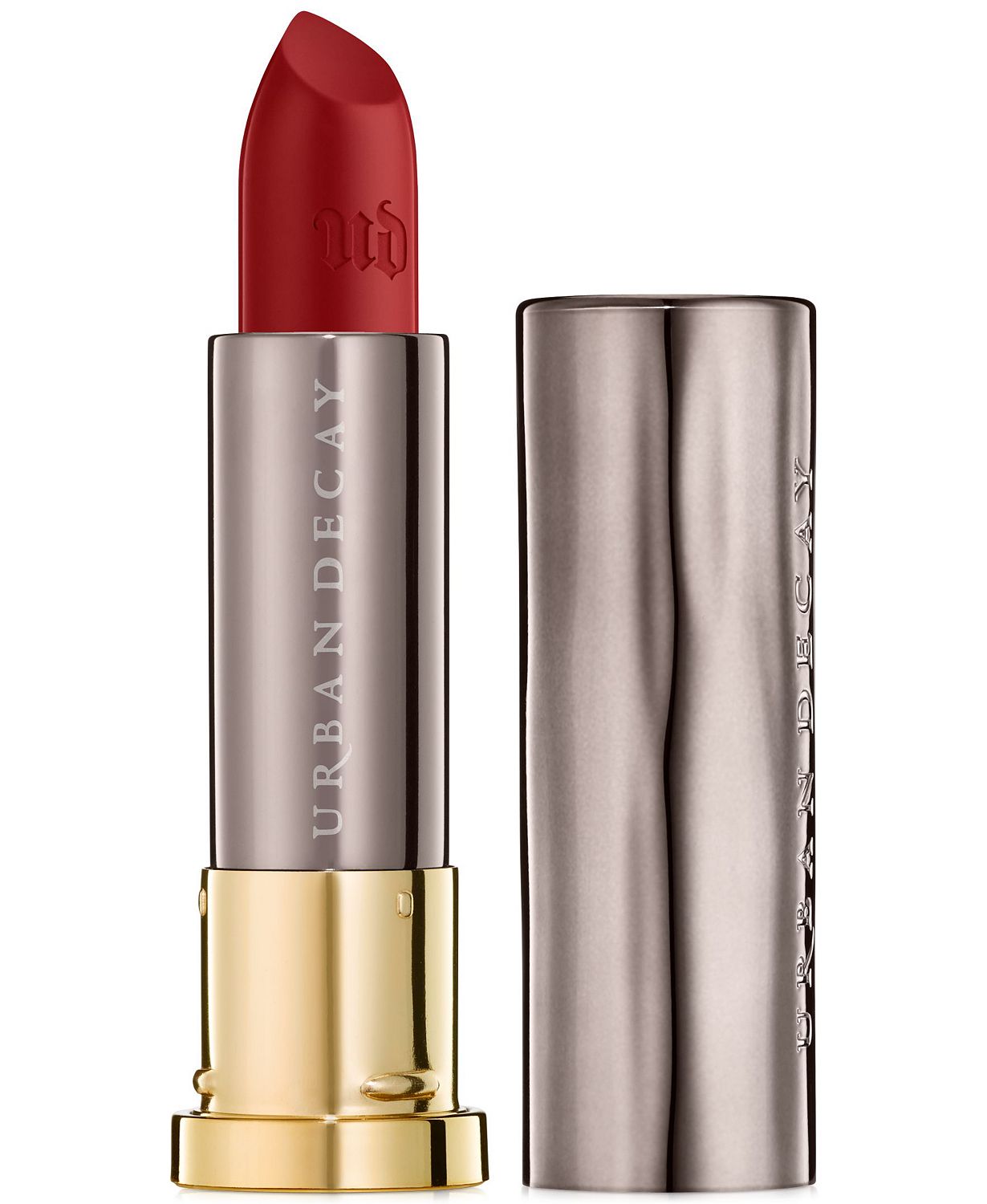 Beauty trends are always creating a new cult or another but this red lipstick is our winner. We love the Urban Decay Vice Lipstick in Bad Blood
because of its trendy matte texture which gives us long-lasting color without the cracked and chapped lips added on.
Complete the look:
Fair Skin: Tease your hair into a high ponytail and layer on the warm red lipstick. Keep your skin dewy and natural with a strong brow to embody the Insta-famous glam, we all love.
Medium Skin: Use the lipstick as a light shade for daytime while keeping your eye makeup simple but as soon as happy hour strikes, enhance the rich color and throw on a dramatic winged eyeliner.
Dark Skin: Take inspiration from the multi-layered brick red and pick a similar blush and even eye shadow. The finished result will be one that is just as playful as your personality.
Universal Red Lipstick That's Affordable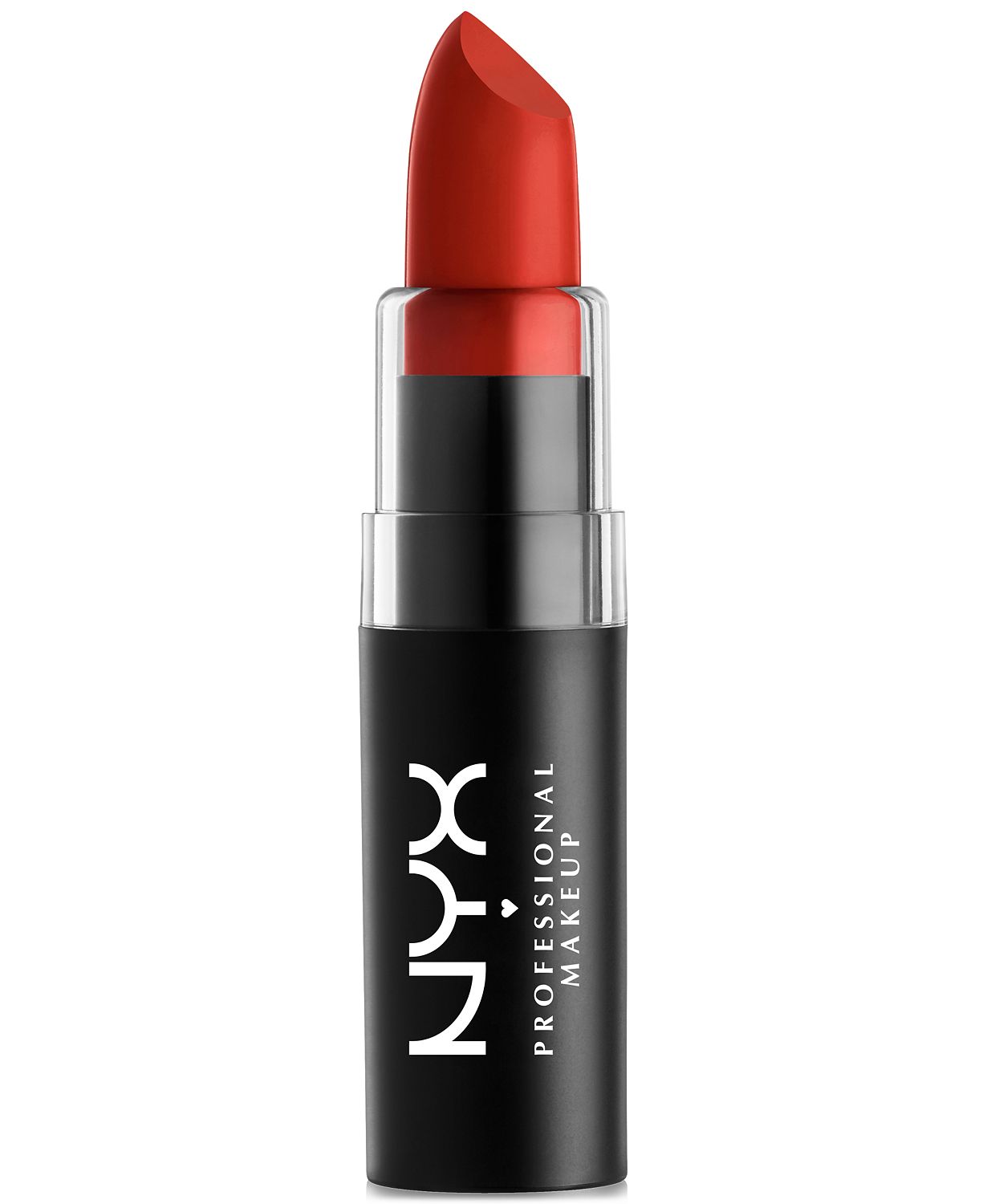 Getting the perfect red lipstick doesn't always have to mean emptying your bank account–and a virgin sacrifice. NYX Professional Makeup Matte Lipstick in Alabama Red
proves just that with a price tag that you can't pass on and a formula that is loved by thousands of women.
Complete the Look:
Fair Skin: Go all out and do a dramatic cut-crease with a matching eyeliner and complete it all with Alabama Red. This makeup look is meant to break boundaries and start conversations, so pick the right opportunity for it.
Medium Skin: Contour your cheekbones and throw on some Kajol on your waterline to give this traditional red lipstick a smoky update.
Dark Skin: Take a page from your favorite blogger and try an ombre lip. Blend in a lighter shade of red in the middle to plump up your natural lips and refine it with your curls and matte skin.
Wearing red lipsticks is an experience, starting with excitement, to exhilaration and sometimes even ending with exhaustion but completely worth it in the end. Tell us which shade was your favorite and how you plan on rocking it!